Fully Devoting Ourselves to Brewing and Pursuing the Finest Tasting Sake
Since 1603, we, NEMOTO SHUZO Co., Ltd., have been producing sake for over four hundred years. Our sake is skilfully produced in the unspoilt natural surroundings of Oku-kuji. Following our ancestors' traditional sake brewing expertise and techniques, we pursue the finest tasting sake, assessing the taste of the rice harvested that year, the influence of the day-to-day changes in the weather, and using our ancient skills.
We intend to continue to commit ourselves to passionately producing the best tasting sake and endeavour to craft sake that pleases our customers the most.
The Four-Hundred-Year History of NEMOTO SHUZO Co., Ltd., the "Sake Produced by Samurai"
The origin of our brewery dates back to the beginning of the Tokugawa era. Our ancestor, a samurai retailer of the lord of Satake domain who governed the Kuji district of Hitachi province, opened our sake brewery in the 8th year of the Keicho period (in 1603). Exploiting the techniques and applications for producing miso paste and soy sauce that were offered to the lord at that time, and following our traditions and history, we have continued our sake production for twenty generations.
Building on techniques proved through four hundred years of experience and history, we continue to perfect our sake day by day, and develop and refine our products, techniques, and strategies.
The "Spring Water, Rice, and Skills" of NEMOTO SHUZO Co., Ltd.
Our brewery is located in the area called Oku-kuji (Yamagata, Hitachiomiya City, Ibaraki Prefecture). The Oku-kuji area is a broad natural enclave with tranquil rural views, situated near Mt. Yamizo, a prefectural natural park, and the Kuji River, where a pristine stream flows.
Due to the temperature difference between day and night, the area has a bountiful harvest of rice and other crops. The area is also blessed with the conditions optimal for the finest sake brewing.
At our location, close to where the natural spring water of the the Kuji river flows, we produce sake with goshinsui (sacred water), the renowned spring water of the Komagata shrine. This natural water flows from the magnificent mountains in the Oku-kuji area, and contains the optimal amount of minerals (i.e. magnesium, potassium, and phosphorus) required for sake brewing. Our brewery has used this water in our sake for generations.
Furthermore, another important ingredient of our sake is the rice. Ours includes Yamada Nishiki, Miyama Nishiki, Omachi, Gohyakumangoku, Nihonbare, and locally-produced Hitachi Nishiki, and we use those premium strains as much as possible to perfect our products.
With this finely-selected water and rice, together with the sake brewing techniques developed over centuries, the highly-skilled Nanbu Toji (Iwate master brewers who are one of the most respected regional groups of brewers in Japan) and the rest of our team demonstrates their ancestral painstaking craftsmanship in all our sake products.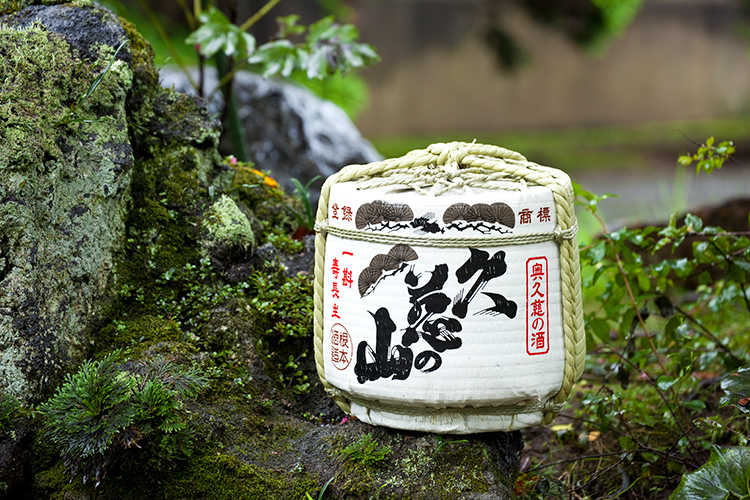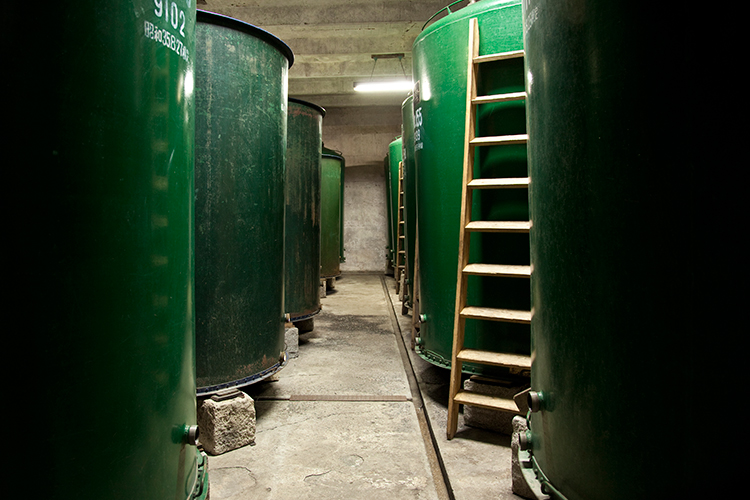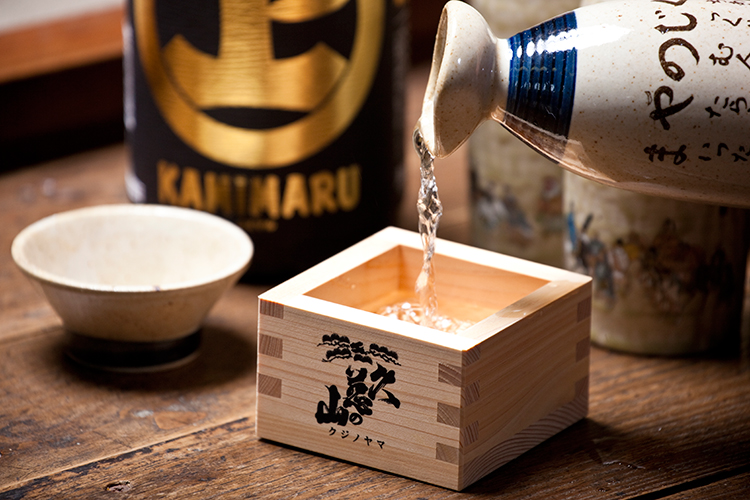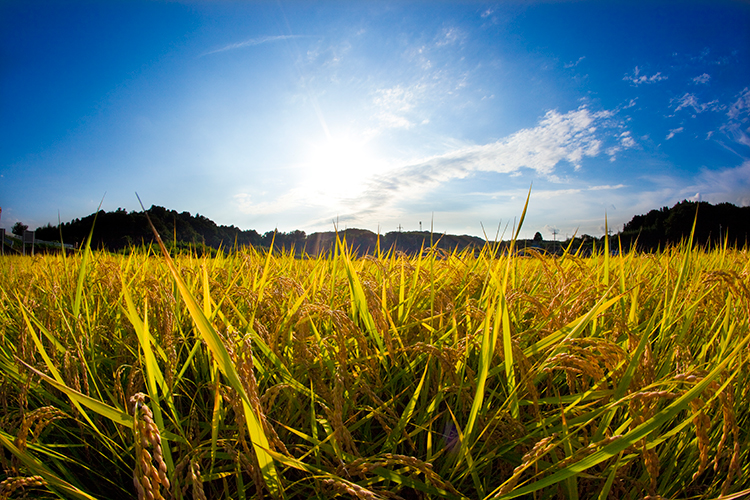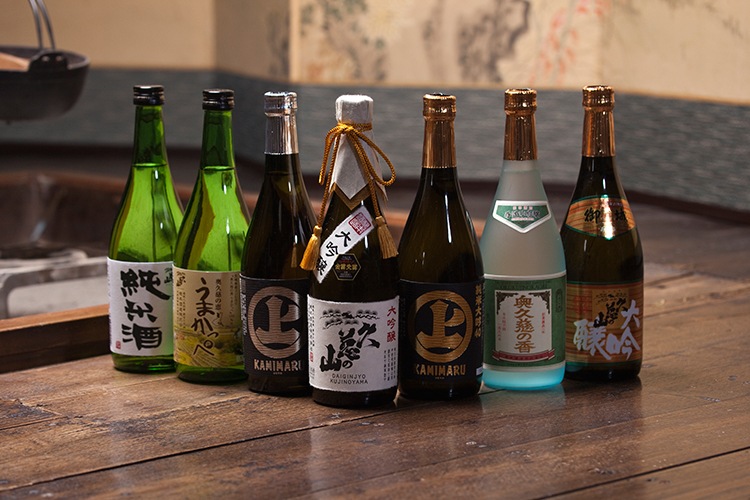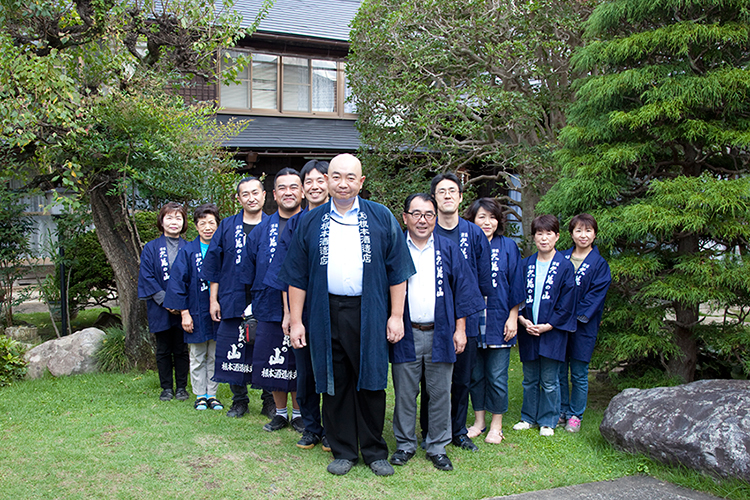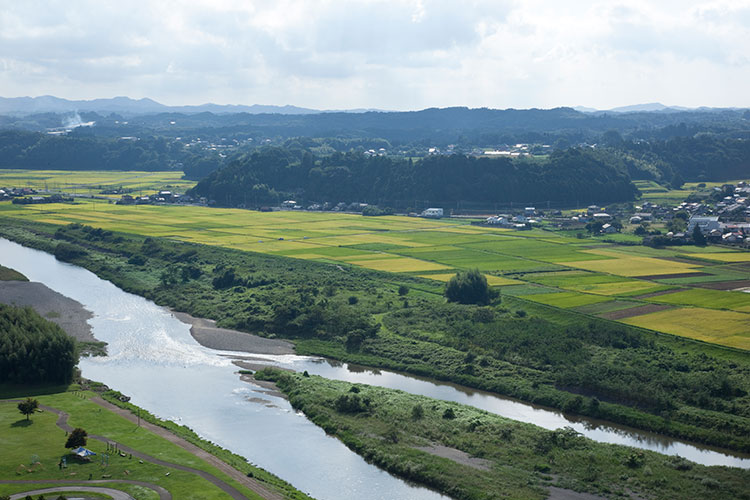 | | |
| --- | --- |
| Company Name | NEMOTO SHUZO Co., Ltd. |
| Representative Director | Akihiro Nemoto |
| Established | 1603 (8th year in the Keicho period) |
| Address | 630 Yamagata, Hitachiomiya-shi, Ibaraki, 319-3111, Japan |
| TEL | +81-295-57-2211 |
| FAX | +81-295-57-6855 |
| E-mail | kujibrew@aqua.ocn.ne.jp |
| URL | kujinoyama.com |
| Business | Production and sales of sake and sake liquor |

Route
Sake brewing room, sake storage room, and Japanese traditional house (brewery owner's house)
Note that some of the places cannot be accessed depending on the season of visit.
Opening Hours
10:00 a.m. – 16:00 p.m.
Admission Fee
Free
Reservation
Please make a reservation via e-mail in advance.
Parking Space
Standard-sized car: Approx. 10 cars / Large-sized bus: 2 buses
For Non-Japanese Speakers
English signs are displayed in some facilities.
Tasting and Shopping
To try tasting and/or to purchase our products, please make a request to us when making a reservation.